The Hurtful Healer: The Correspondance Issue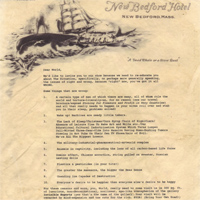 THE HURTFUL HEALER: THE CORRESPONDANCE ISSUE | Ali Liebegott, Allyson Mitchell, Bernadette Mayer, Carolee Schneeman, Catherine Lord, Chuck Nanney, Daniel Feinberg & Rhyne Piggot, David Wojnarowicz, Dr. Weeks, Eileen Myles, Gary Gissler, Genesis Breyer P-Orridge, Glen Fogel, Harmony Hammond, I.U.D. (Lizzi Bougatsos & Sadie Laska), Jack Smith, Jibz Cameron aka Dynasty Handbag, K8 Hardy, Kara Walker, Kathe Burkhart, Kathleen Hanna, Kathy Acker/Dennis Cooper, Laura Parnes, Leidy Churchman, Louise Fishman, Mike Albo, Nao Bustamente, Nicola Tyson, Simon Fujiwara, Tobi Vail, William Powhida, Zackary Drucker, Zoe Leonard and others
DATES:
January 14- February 13, 2011
RECEPTION:
Friday January 13: 6-8pm
INVISIBLE-EXPORTS is pleased to present Readykeulous: The Hurtful Healer: The Correspondance Issue, an exhibition by Ridykeulous. Participating artists include, but are not limited to, Ali Liebegott, Allyson Mitchell, Bernadette Mayer, Carolee Schneeman, Catherine Lord, Chuck Nanney, Daniel Feinberg & Rhyne Piggot, David Wojnarowicz, Dr. Weeks, Eileen Myles, Gary Gissler, Genesis Breyer P-Orridge, Glen Fogel, Harmony Hammond, I.U.D. (Lizzi Bougatsos & Sadie Laska), Jack Smith, Jibz Cameron aka Dynasty Handbag, K8 Hardy, Kara Walker, Kathe Burkhart, Kathleen Hanna, Kathy Acker/Dennis Cooper, Laura Parnes, Leidy Churchman, Louise Fishman, Mike Albo, Nao Bustamente, Nicola Tyson, Simon Fujiwara, Tobi Vail, William Powhida, Zackary Drucker, Zoe Leonard and other selections from the patriARCHIVES.
Founded in 2005 by A.L. Steiner and Nicole Eisenman, Ridykeulous has appeared at the Kitchen, New York; Leo Koenig Projekte, New York; Bronx Museum, New York; MoMA PS1, New York; and Participant Inc., New York, among others.
***
Dear World:
We'd like to invite you to our show because we need to re-educate youabout The Situation, specifically, or perhaps more generally speaking,the issues of right and wrong, because "right" now, you've got it allWRONG.
Some things that are wrong:
1. A certain type of man of which there are many, all of whom rule theworld and torture—literally—us, for no reason (see our travelbrochure/exposé Stoning for Pleasure and Profit in Many Countries)and all that really needs to happen is your wives roll over and stabyou in their sleep, problemo solved!
2. Wake up! Machines are needy little takers.
3. The Lack of Sleep/Christmas/Corn Syrup Chain of Signifiers/Absence of Leisure Time To Make Art and Write etc./OurEducational Cultural Indoctrination System Which Turns LumpenDull-Witted Three-Year-Olds Into Massive Raving Homo-Bashing TumorsStewing In Hot Tubs On Their Own TV Shows/Axis of Evil. We're ALL TheBiggest Losers.
4. The military-industrial-pharmaceutical-artworld complex
5. Animals in captivity, including the loss of all carbon-based life forms
6. Domino effect, Chinese accordion, string pulled on sweater, Russiannesting dolls
7. Plastics & pesticides (in your tits!)
8. The greater the massacre, the bigger the Xmas bonus
9. Unending Ice Capades of Destruction
10. Everyone's desire to be happier than everyone else's desire to be happy
For these reasons and more, you, World, really need to come visit usin 300 square feet of luxurious, non-denominational, nonlinear,spa-like atmospherics of the gallery Invisible-Exports (that's the nam e of the gallery). Your visit will be rewarded by mind-expansionand tax cuts for the rich. BYOR! (Bring Your Own Road!)
Your BFF 4-Ever,
Ridykeulous
P.S. Our show is called Readykeulous: The Hostile Healer (TheCorrespondance Issue) because we have chosen at this point in time tohighlight our letter-writing skill-set.